About Us
IPF Omnipex is a long standing friendly and efficient family run business and has been established for over 30 years.
We provide high quality interior & exterior landscaping and plant care service to the commercial sector; offices, hotels, hospitals, resturants, exhibitions & special events throughout the South & West of England, Wales, London & Greater London and all counties along the M4 corridor, establishing ourselves as a well cultured organisation.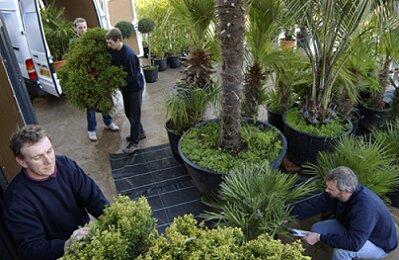 We have an enviable reputation for award winning service and horticultural excellence and are renowned for our extensive range and quality of specimen plants focusing on both the aesthetics & purifying interiors of buildings as our priority creating a healthier environment for all.
Our full service range is complimented and supported by our creative horticultural team. Our professional team is available to help at all stages of a project from concept design, plant specification and liaison, to project management and seamless installations.
Experience the IPF Omnipex culture…
Dealing with IPF Omnipex could not be simpler. We offer a creative, high quality, comprehensive interior landscaping service able to cater for all your corporate needs. Working within your requirements, we can enhance your working environment through the creative fusion of horticulture and design and carefully selected planting to create a healthier environment, purifying the air around them.
The benefits of a flexible service…
In today's busy working environment there is a need for a complete and flexible interior landscaping service, working to a rigid formula is no longer acceptable.
IPF Omnipex provide in–house consultants to liaise and provide solutions at all stages of a project and so ensuring customer satisfaction.
plants 4 business has evolved into a design-led industry, 
bringing creativity and fresh thinking to your individual needs and environments,
with added  proven health benefits and increased productivity with live planting.
– Breathe life into your business with plants4business –